Biography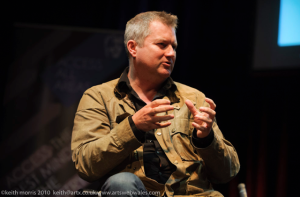 UK AGENT //  CATHY KING
42 Talent Agent Literary  +44 207 292 0554  http://www.42mp.com

US AGENT //  ABRAM NALIBOTSKY – FILM                                               MICHAEL LOSASSO – TV                               The Gersh Agency  +1 310 274-6611  http://www.gersh.com
US MANAGEMENT // MIKE MARCUS  &  AMOTZ ZAKAI   Echo Lake Entertainment  +1 310 430 0181
Multi BAFTA nominated, multi-award-winning director screenwriter born in Newport, South Wales. Played bass with DIY punk band Reptile Ranch. Co-founded and ran Z Block Records. Dumped music business following ill-fated busking-trip to Paris with nine-piece rhythm and kazoo outfit performing Motown numbers.
Graduating from Newport Film School with two award winning student films, Philip went on to make two award winning 35mm shorts Sister Lulu and Suckerfish, the latter chosen for the First Film Foundation's Y2K New Directions director's showcase in New York and Los Angeles in 2001.
With a successful career in high profile network television, Philip is now known for The Dragon Dies at Dawn from Season Two reboot of MARVEL'S IRON FIST, three seasons of DOWNTON ABBEY,  four episodes of season two of OUTLANDER, including the feature length finale, and Irvine Welsh and Dean Cavanagh's scabrous comedy, WEDDING BELLES, described by Newsnight Review as the "TV EVENT OF THE YEAR." Philip continues his collaboration with screenwriters Dean Cavanagh and Irvine Welsh.
NEWS
Philip has just completed filming on the first three episodes of ITV's flagship show Good Karma Hospital .
MOON DOGS – critically acclaimed and award winning movie debut is a comic Coming of Age Road Movie written by Raymond Friel and Derek Boyle. Produced by Kathy Speirs. Starring Tara Lee, Jack Parry Jones, Christy O'Donnell, Jamie Sives, Claire Cage, Shauna Macdonald, Niall Greig Fulton, Tanya Franks, Kate Bracken, Denis Lawson, Tam Dean Burn.
Premiered at the Edinburgh International Film Festival 2016, with four sell out screenings and was subsequently chosen for Best of the Fest.  
MOON DOGS – awards and nominations
Best International First Feature at the Galway Film Fleadh 2016 // AUDIENCE AWARD and GERMAN DISTRIBUTORS AWARD  at The International Mannheim/Heidelberg Film Festival  //  JURY AWARD for BEST FILM at the Newport Beach Int Film Festival 2017 // Nomination for BEST FILM at BAFTA SCOTLAND  // Won BAFTA CYMRU BEST ACTOR for JACK PARRY JONES

DEVELOPMENT SLATE – FILM
WALTZING MATILDA – an epic romantic drama set during the Australian sheepshearers strike of the 1890s, telling the story of the birth of the Labor Movement and the folk tune that became a Socialist anthem. Written by Max Mannix abnd Franc Roddam. Executive producer, Franc Roddam and Grant Bradley. Produced by Gina Boon.
LET THERE BE ROCK – a black comedy drama set in the Welsh Valleys.  Old and young generations of men come together to save a local choir. Written by Irvine Welsh and Dean Cavanagh. Produced by Marty Bowen of Temple Hill Entertainment, and in the UK by Paul Brooks.
BANDALISM – a raucous comedy telling the story of a The Babyknives – Rab, Mike, Digger and – who get signed by a top manager, who sends them on a US tour. The band get live the rock n roll dream, unaware that their tour bus is being used to haul guns and drugs. Written by Dean Cavanagh, Mike Peden and Carlene King. Produced by Mike Peden and Carlene King and Oley Sassone.
LIVE FROM HEAVEN – a dark jewel of a film. Repair man Jim receives instruction from Thomas Edison to make a television screen which shows the afterlife. The revelation soon spreads throughout the townsfolk leading them to view life differently. Written by Chips Hardy.
REAR ECHELON MOTHERFUCKERS (REMF) –  the wired, blackly humorous odyssey of rookie infantryman Tomo trying to 'make a difference' as his Afghanistan military base winds up operations. Written by Foster Marks, produced by Pauline Burt.
HERE BE MONSTERS – a slow burn revenge thriller set in Bradford telling the story of an intense young man trying to live his life in the shadow of his abusers. Written by Dean Cavanagh.
DEVELOPMENT SLATE  – TELEVISION
LAST TRAIN TO LLANELLI – darkly comic Film Noir TV series from the trilogy of novels by Robert Lewis. Adapted by Philip John and Hass Amini. Producers Hass and Hossein Amini, with development support from Film Agency Wales.
Site Design by Michael Cousin